| | | |
| --- | --- | --- |
| | Categorieën | |
| | | |
| --- | --- | --- |
| | Snelzoeken | |
| | | |
| --- | --- | --- |
| | Ontwerper | |
| | | |
| --- | --- | --- |
| | Fabrikant | |
| | | |
| --- | --- | --- |
| | Zoek op Thema | |
| | | |
| --- | --- | --- |
| | Zoek op Stofkleur | |
| | | |
| --- | --- | --- |
| | Zoek op Stofserie | |
| | | |
| --- | --- | --- |
| | Zoek op Stoftype | |
| | | |
| --- | --- | --- |
| | Zoek op Stofmaat | |
| | | |
| --- | --- | --- |
| | Informatie | |
| | | |
| --- | --- | --- |
| | Hartelijk Welkom in onze internetwinkel ! | |

Gelrebloem Quiltstoffen
Dé webshop voor patchwork-, quilt- en hobbystoffen!
Gelrebloem Quiltstoffen heeft een uitgebreid assortiment van prachtige stoffen.
Van antieke quiltstoffen tot vrolijke kinderstoffen in vele motieven en kleurschakeringen.
We hebben stoffen op de rol maar ook fat quarters, pakketten en bundels.
Verder vindt u in deze webwinkel gereedschappen en benodigdheden, quiltpatronen, quiltpakketten en quiltboeken.

| | | |
| --- | --- | --- |
| | BEURSBERICHT | |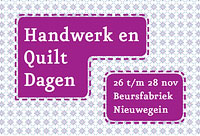 GELREBLOEM Quiltstoffen staat van donderdag 26 tot en met zaterdag 28 november op de Handwerk en Quiltdagen in de Beursfabriek in Nieuwegein!

Dinsdag 24 november zijn we aan het inpakken en woensdag zijn we de stand aan het opbouwen in de Beurshal.
Bestellingen die dinsdag 24 november voor 11.00 uur binnen komen (en/of betaald zijn!) worden nog verstuurd.
Bestellingen die daarna binnen komen worden weer vanaf dinsdag 1 december afgehandeld.
Excuses voor het ongemak.

Kom ook gezellig naar de beurs!

| | |
| --- | --- |
| | Een greep uit de nieuwe artikelen van de afgelopen 31 dagen! |
| | | |
| --- | --- | --- |
| | Vriendelijk aanbevolen | |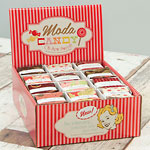 Om op te vreten !
Snoepjes zijn het die nieuwe squares van Moda Candy, of zoals wij ze noemen Mini Champacks.
Met 42 lapjes van 2,5 x 2,5 inch (ca. 6x6 cm).
We hebben ze nu in 13 verschillende 'smaken' van Aspen Frost tot Wintergreen.
Nergens zo voordelig als bij Gelrebloem!

---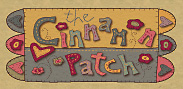 12 nieuwe kleuren Cinnamon Patch Wolvilt!
Het aantal kleuren in onze wolviltcollectie van het Franse bedrijf Cinnamon Patch is nu uitgbreid naar maar liefst 86 verschillende kleuren van de zachtste pastels tot de meest levendige kleuren, met of zonder marmer-effect: klik hier! !
Het vilt is 1,5 tot 2 mm dik, zacht, stevig en speciaal geschikt om mee te quilten.

---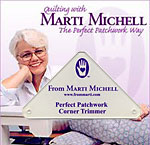 THE PERFECT PATCHWORK SYSTEM! van Marti Michell
Een hele reeks echt praktische dikke kunststof snijmalletjes voor de meest uiteenlopende quiltontwerpen voor gebruik met een rolsnijder.
De serie is nu uitgebreid naar 24 verschillende template sets , 3 LogCabin linealen en nog verschillende andere diehoeken.
Ook een zevental bijbehorende boeken die stap voor stap uitleggen geven met duidelijke illustraties. Alles is dan wel het Engels, maar zo helder geillustreerd dat de werkwijze uitstekend te volgen is.
Ook de nieuwe en zeer handige DeLuxe Corner Trimmer is verkrijgbaar!

---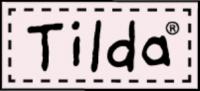 Onze hele mooie collectie stoffen van Tilda weer verder uitgebreid! Klik op het Tilda-logo.
Speciaal voor het maken van o.a. Tilda Poppen hebben we drie huidkleur stoffen aan onze collectie effen stoffen toegevoegd.


| | | |
| --- | --- | --- |
| | QuiltBeurzen Agenda | |

QuiltBeurzen Agenda

Een kraam vol met heel veel stoffen (fatquarters), boeken, patronen, vilt en benodigdheden. Erg gezellig en het is vooral heel leuk om klanten te ontmoeten die trots hun quilts laten zien die met 'onze' stoffen gemaakt zijn. Stuk voor stuk prachtige werkstukken.
Kom langs om kennis met ons te maken.
Voor meer informatie klik hier!
of op het logo hierboven!

---
Handig: Als U een bestelling wilt ophalen op een beurs dan kan dat. Graag bij de bestelling vermelden op welke beurs u de artikelen komt ophalen. Uw bestelling ligt dan klaar achter de stand. U hoeft dan geen verzendkosten te betalen!
---
Quiltbeurzen 2015:
Er kunnen nog beurzen bij komen, dus houd dit in de gaten.
12-13-14-15 februari 2015 - Handwerkbeurs in de IJsselhallen - Zwolle - STAND 55
7 maart 2015 - Regiodag Zuid-Holland Noord - Driehoorne, Alphen aan den Rijn
26-27-28 maart 2015 - Rijssen Stad van Winkelen en Quilten - Centrum Rijssen
10-11-12 april 2015 - Patchwork & Quiltdagen in De Broodfabriek - Rijswijk
Zaterdag 9 mei 2015 - Supergoof komt naar Sneek!
15-16-17 mei 2015 - NadelWelt Karlsruhe
15 juli 2015 - WeversMarkt - Centrum Hoorn

9-10-11-12-13 september 2015 - Algemene tentoonsteling & Beurs Quiltersgilde - Grote of Lebuinuskerk - Deventer
8-9-10 oktober 2015 - Handwerkbeurs in De Broodfabriek - Rijswijk
29-30-31 oktober en 1 november 2015 - OEQC 2015 Quiltbeurs-Tentoonstelling -
Internationaal textielevenement - Expositie- en congrescentrum MECC - Maastricht: Wij hebben besloten hier dit jaar NIET naar toe te gaan.
26-27-28-29-30 oktober 2015 - Quiltersgilde Midweek Mennorode 2015
Conferentiehotel Mennerode - Elspeet op de Veluwe
26-27-28 november 2015 - Handwerk en Quilt Dagen in Home Boxx/BeursFabriek - Nieuwegein
Voor meer informatie klik op: Gelrebloem Quiltbeurzen Agenda



Nu ook CadeauBonnen te verkrijgen! Een heel origineel cadeau voor een quiltviendin.
---
In de website is ook een 'Designwall'! Op z'n Nederlands 'Ontwerpmuur'. Een goed woord is dat natuurlijk niet echt maar u weet wat de bedoeling is. Alle stofjes die u in uw winkelwagen heeft geladen kunt u daar verplaatsen en verschuiven om te kijken of uw keuze naar wens combineert. Probeer maar eens. Erg handig!

| | | |
| --- | --- | --- |
| | Wat biedt de webwinkel van Gelrebloem | |

Wat biedt de webwinkel van Gelrebloem?
U zoekt een stof? kijk eens bij de de keuzemenu's links onder in de webshop: zoals stofserie, thema, kleur, ontwerper of fabrikant. Maar als u een zoekwoord bij 'Snelzoeken' zet heeft u meestal snel resultaat. Kies voor een stof die u aanstaat. Daarna kunt u door te klikken op een van de eigenschappen, thema of kleur snel een overzicht krijgen van de stoffen die er nog meer zijn.
De snelle en de uitgebreide zoekmethode, maken u het makkelijker om gericht naar een quiltstof te zoeken.
Alle stoffen en artikelen in onze quiltwebwinkel zijn in voorraad. Als stoffen of artikelen uitverkocht zijn verdwijnen deze automatisch uit de website.
Bestellen kunt u eenvoudig door de quiltstofjes in het winkelmandje te plaatsen. De foto's in het mandje geven u een mooi overzicht van uw gekozen stoffen en andere producten.
Met de 'Ontwerpmuur' kunt u gemakkelijk kijken of de gekozen stoffen naar wens combineren.
Betalen gaat via iDEAL met het betaalsysteem van uw eigen bank. Heeft u geen internetbankieren dan kunt u zelf vooruitbetalen via een bankoverschrijving. De bevestiging van uw bestelling wordt automatisch per mail naar u verzonden. Binnen twee werkdagen na ontvangst van de betaling wordt uw bestelling verzonden.
Meer informatie vind u rechtsonder in de webshop.
Natuurlijk kunt u voor uw vragen altijd een mailtje sturen naar info@gelrebloem.nl , of liever: gebruik de pagina 'Neem contact op' rechts onderaan in deze website.
Opmerkingen over de site zijn altijd van harte welkom.
Weet u nog weinig van quilten? Lees dan hier eerst iets over de geschiedenis van Patchwork en Quilten. Wilt u aan de slag? dan kunnen wij dit Handboek van harte aanbevelen.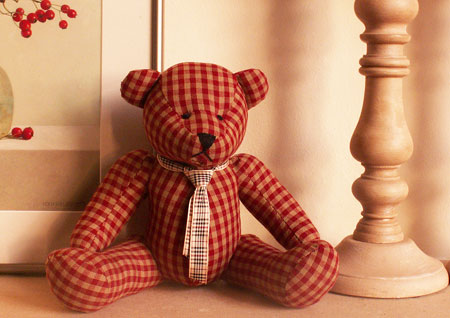 Brom de Beer
Dit beertje kunt u zelf maken. Kijk hier of bij onze patronen.



Snuffel maar eens rond in onze collectie. Er zit vast een stof voor u bij!
Klik in de linkerkolom op een plaatje om ons assortiment te bekijken.



| | | |
| --- | --- | --- |
| | Facebook | |

Uw winkelwagen
is leeg.


Bekijk of uw keuze goed combineert.

| | | |
| --- | --- | --- |
| | Inloggen | |



Lichtgroen met kleine roosjes en rozenknopjes FQ
€ 4,30

(inc.btw)


Geen artikelen

| | | |
| --- | --- | --- |
| | Bestsellers | |
| | | |
| --- | --- | --- |
| | Klantenservice | |